News from Mina Oglesby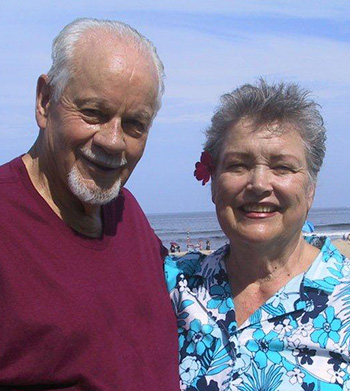 October 17, 2013
Dear Friends,
The past few months have been SOOOO exciting!! The FAR Retreat in late September was simply "the best," although as one friend pointed out, "That's what we say every year!!" Our Special Speaker, Renee Gamble, did an outstanding job with our theme of "Diamonds in Darkness." Each message was pointed, clear, and the Holy Spirit fitted it to each of our hearts. I guess the highlight for me was the gift from the Lord of leading a dear 21-year old nursing student to the Lord early Saturday morning! And a new friend who came for the first time was delivered by the Word of God from false guilt that had plagued her for many years.. other decisions were made, most of which we know nothing about...but the LORD does!!
We just returned two nights ago from spending a week with our precious granddaughter, Charlie White, and HER precious daughter, Genevieve...oh, what a dolly she is!! Fourteen months old, and a lightning bolt chunk of energy, laughter, and love!! We miss them both so much!!
Our daughter, Faye, has been blessed with a true "dream job," and we are all praising the Lord for it!! Many friends were praying along with us, and what a delight to see something happen that only God could have orchestrated!
We fly out on the first flight tomorrow for Pensacola, FL, for two meetings: the first at Gateway Baptist (ladies' meeting and all Sunday services) and then the Ladies' Fall Celebration and services at the Campus Church at Pensacola Christian College...we are anticipating both of them...in the middle of November we will fly to Jacksonville, FL, for ministry at the Regency Baptist Temple and see our dear OLD (haha) friends, Ralph and Cathy Flowers...they have been special friends since 1984 when Ralph pastored in Macon, GA...what a joy their family has been to us through the years...
The Lord continues to give us strength for the task and we rejoice that He still is opening doors as He wills. We so appreciate your prayers for us, for adequate health to meet the challenges of "the traveling life" and that He will use us to be a blessing and encouragement wherever we go. May He receive ALL the praise!!!!!!!!
Hope to see YOU soon,
Love,
Ed and Mina
PS: Don't forget to check out the
CHRISTMAS SPECIAL
this year!! Big savings, and Christ-honoring, beautiful music always makes great gifts the whole year 'round!!
How to Schedule Mina at your Church or Event 1.

Check the

Itinerary 2.

Contact Us:

Email Mina

Please let us know the dates and the venue.

We look forward to hearing from you.

F.A.R. Retreat

The FAR Retreat is held at the beautiful Cedine Conference Center right on Watts Bar Lake in Spring City, TN. Imagine sitting in one of the many rockers on the covered porch that look out over the lake. On Friday evening, there is a share-sing-praise-prayer time around the campfire led by Tracy Coats.

Read more