News from Mina Oglesby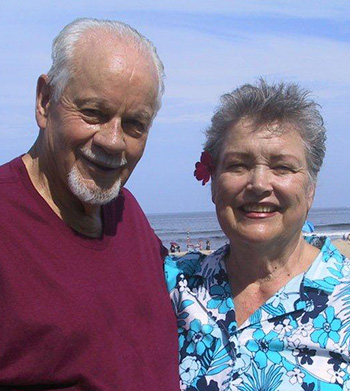 February 2016
Hello, dear friends!!
The holidays are past (boo-hoo) and we leave on March 9 for Ozark, Alabama, and the Ewell Bible Baptist Church where Dave Lewis and his wife, Cindy, have pastored for over 20 years...we will be staying the week in a brand-newly restored guest cottage on the property of David and Marsha Edhegard. It's always a joy to reconnect with all these friends! This will be the start of our spring meetings--we continue on to Pigeon Forge for a ladies retreat, then back to Hendersonville, TN, for the church services at Bible Baptist Church where Pastor Greg Mutsch and his wife, Luann, are enjoying an exciting ministry!
April will find us heading to Bennett, NC, where Pastor Neal Jackson and his wife, Tracey, are building a thriving work...home for a couple of days, then on to Manchester, GA, with Pastor Buck Fancher and his wife, Anna...lots of sweet friends there at the Bible Baptist Church and we look forward to ministry with them. The last of April we fly into BWI to spend time with our friends, Ginger Edwards and Mary Pyle, and enjoy ministry at their church (First Baptist Church of Ranson, WV, pastored by Mike Withem)...leaving there, we go on to the First Baptist Church of Parsons, WV, with Pastor Greg Smith and his sweet wife, Twila. (Twila and I worked together in the Library at TTU in the early '80's!!) Can't wait to see their work and how the Lord has blessed their ministry and family!
That will finish our spring meetings at this point, and THEN...we will go to our home in Chattanooga and begin the long, slow, labor-intensive job of sorting, eliminating, packing, labeling boxes and furniture to move down here to our home in Sebring, FL...we hope to sell the house there, deal with all the things that won't fit here in FL, and make the move this year...NOT looking forward to the process, but certainly anticipating our full-time residence at Maranatha Village and especially Maranatha Baptist Church!! What a precious group of folks here...we have come to love each one...simply a foretaste of Heaven!!
We are asking you to pray with us and for us as we enter this process...we KNOW God is able and that HIS grace is sufficient, and it should be MARVELOUS because our weakness and inability are so EVIDENT!!!!!!!!! Please pray when you think of us...to GOD be all the glory for what will be accomplished!!!
Hope to see you soon!!
Eddie and Mina
How to Schedule Mina at your Church or Event 1.

Check the

Itinerary 2.

Contact Us:

Email Mina

Please let us know the dates and the venue.

We look forward to hearing from you.

F.A.R. Retreat

The FAR Retreat is held at the beautiful Cedine Conference Center right on Watts Bar Lake in Spring City, TN. Imagine sitting in one of the many rockers on the covered porch that look out over the lake. On Friday evening, there is a share-sing-praise-prayer time around the campfire led by Tracy Coats.

Read more