News from Mina Oglesby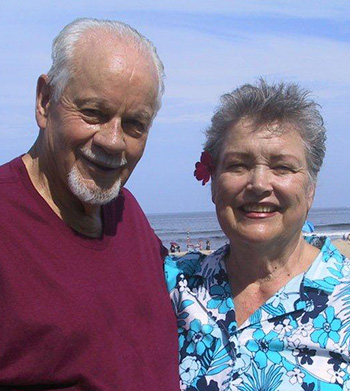 November 2015
Dear Friends,
What a whirlwind three months it has been since I last updated "News..." We packed our little trailer at Maranatha Village near Sebring, and readied our "Little Blue Castle" to be gone for three months...we were sad to leave all our new friends there and our "uncluttered" lives...back to reality!!
Plunging immediately into preparations for our annual retreat here in Tennessee, "Far Above Rubies," (a roaring success--see the Facebook page, "Far Above Rubies—Teacher") we continued in meetings until our last one this week at the Regency Baptist Church in Jacksonville, Florida...Pastor Ralph and Cathy Flowers.
Speaking of "Far Above Rubies," the Planning Committee has come up with a one-time colossal promotion!!
IF YOU ATTENDED FAR 2015
, you may invite up to 25 guests under your name who will each pay a greatly reduced Registration Fee!!!! This will be a boon to any who attended FAR 2015 and want to invite friends and family, but especially pastors' wives who want to invite their ladies...check it out as we progress through the year! FAR is a great time for long-distance friends to reconnect, and for families to gather for an exciting but refreshing and restful getaway. There are numbers of ladies who put the meeting on their calendars the day the dates are announced!!
DO PLAN TO JOIN US!!!
In the morning, Lord willing, Bro. Ed and I will hook up our little trailer (loaded with other things we want to take to the Little Blue Castle, and start our trek to Florida! We are sooo happy that our daughter, Faye, is willing to "live in" our home while we are gone...what a blessing it is to have her here, and we will miss her cheery attitude (and cooking!!).
We look forward to many happy times at Maranatha Village...doing various programs for activities, a January concert, and ministering to and BEING ministered to by so many new and dear friends. Due to some health concerns this past month, many have called, texted, sent cards, and PRAYED diligently for us both...we are so thankful to the LORD for this loving "family."
We have seen the Lord's hand
STRONG
through some difficult circumstances lately...and our faith is increased...what an understanding and compassionate Savior! We trust that your holiday season—Thanksgiving, Christmas, and New Year's—will be filled with
HIS
Presence and that you will know the fullness of
HIS
peace and joy!
Hope to see you soon!!
Eddie and Mina
How to Schedule Mina at your Church or Event 1.

Check the

Itinerary 2.

Contact Us:

Email Mina

Please let us know the dates and the venue.

We look forward to hearing from you.

F.A.R. Retreat

The FAR Retreat is held at the beautiful Cedine Conference Center right on Watts Bar Lake in Spring City, TN. Imagine sitting in one of the many rockers on the covered porch that look out over the lake. On Friday evening, there is a share-sing-praise-prayer time around the campfire led by Tracy Coats.

Read more