News from Mina Oglesby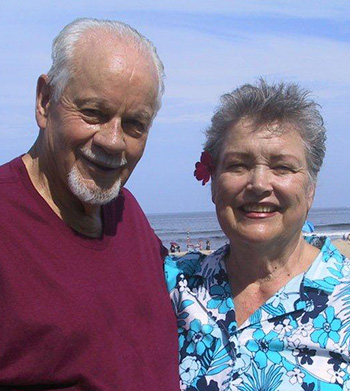 April 15, 2014
Happy Spring, Happy Easter!
Hello, dear friends! It seems hard to believe that we are supposed to have freezing temperatures again tonight here in the Chattanooga area!! Surely our winter must have broken some records, with warm and freezing weather alternating many weeks...that factor has certainly contributed to a lot of folks' respiratory problems...Eddie was sick for 'way over a month and our Dr. prescribed THREE consecutive rounds of antibiotics to finally clear up his chest/head congestion.
We have had such fruitful and satisfying ministry this past couple of months, and our spring meetings are drawing to a close. The Lord has blessed us in every way and we have seen His hand strong in protecting, providing for every need, giving us wisdom for decisions that needed to be made, and supplying the strength for constant travel and many challenges along the way.
One of the chief blessings of having a "traveling ministry" is the opportunity to revisit those to whom we have ministered before...to catch up with their lives and see what the LORD is doing...this past weekend we were in Monroe, North Carolina, at the Mountain Springs Baptist Church. Last year we were privileged to meet and visit with a young boy of that church who shared lunch at our table and seemed very interested in us, and in things of the Lord...unusually so. So we were sitting at lunch again this year after the morning service...and here he comes, his face so bright and alive, to visit with us again. As we were talking back and forth, he said, "You're the one who sent me the book last year!" I said, "Yes, I am..." And then he said, "I wore the same shirt..." (he had on a very attractive pink button-down.) I asked, "Why did you do that?" and his reply was so precious..."So you would recognize me!" I assured him I would have recognized him even if he had worn a different shirt!!
Isn't it comforting to know that we won't have to "wear the same shirt" for our Savior to recognize us??!! I am SO thankful that He is not forgetful of His dear children, and that His thoughts to us are without number! We trust that as you celebrate the memory of our Lord's resurrection, you will also be able to celebrate YOURS!! I intend to spend some time just reflecting on what His resurrection and life means in mine...may He bless you abundantly and keep you in His care until we see each other again!!
Love and prayers,
Eddie and Mina
How to Schedule Mina at your Church or Event 1.

Check the

Itinerary 2.

Contact Us:

Email Mina

Please let us know the dates and the venue.

We look forward to hearing from you.

F.A.R. Retreat

The FAR Retreat is held at the beautiful Cedine Conference Center right on Watts Bar Lake in Spring City, TN. Imagine sitting in one of the many rockers on the covered porch that look out over the lake. On Friday evening, there is a share-sing-praise-prayer time around the campfire led by Tracy Coats.

Read more