News from Mina Oglesby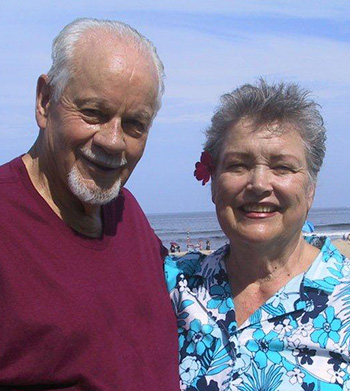 April 2, 2015
Dear Friends!
Lots of ministry opportunities since our last "News" report in January! We have had great meetings in South Carolina, Alabama, Texas, and looking forward to upcoming ones in two locations in Florida, Alabama, and then two locations for Mother's Day meetings and services in Missouri. It is so thrilling to us to return to "old friends' churches" and also have the privilege of ministering in new ones!! It is SOOOO exciting to depend on the Lord to open those doors...so comforting to know HE orchestrated them, and not us!!
This week is "overnight company" week at our house...one couple came for dinner and to stay the night last night; another couple will come tonight and spend two nights; then our daughter, Faye, will come on Saturday, spend the night, and attend church with us this Resurrection Day!! We don't get to see her much due to her very busy work schedule, trying to juggle one full-time and one part-time job, so it will be a blessing to have her here.
Sometimes I wonder, "Where does our time go??" I'm not sure if the schedule is busier, or if we are just SLOWER in getting everything done!! Life just seems to fly by with the ordinary daily happenings as well as the unique opportunities for ministry and hospitality thrown in...never a DULL day with the Lord, is there?
Hope to see YOU somewhere along the trail this year...either here in our home, there in a meeting, or in the air as we are called to HIM!!!!!!!!
Love to each one,
Bro. Ed and Mina
How to Schedule Mina at your Church or Event 1.

Check the

Itinerary 2.

Contact Us:

Email Mina

Please let us know the dates and the venue.

We look forward to hearing from you.

F.A.R. Retreat

The FAR Retreat is held at the beautiful Cedine Conference Center right on Watts Bar Lake in Spring City, TN. Imagine sitting in one of the many rockers on the covered porch that look out over the lake. On Friday evening, there is a share-sing-praise-prayer time around the campfire led by Tracy Coats.

Read more