News from Mina Oglesby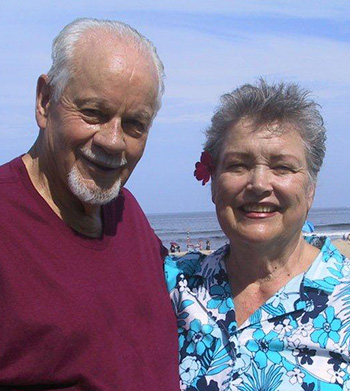 January 25, 2015
Hello, dear friends!
This morning at church we heard Warden Burl Cain, warden for 23 years at the Angola State Penitentiary in Louisiana, the largest maximum security prison in the country...what a testimony!! And what wisdom and, as he would say, "common sense" God has given to Warden Cain. If you ever get the chance to hear him, you should.
Grace Baptist in Chattanooga has taken a big bus load of folks down to Angola for the past 5 years to spend 4 action-packed days ministering to the prisoners in different ways. There is NO profanity at Angola! Can you imagine? 6,800 prisoners, 1,500 employees, and NO profanity!! Their prison rodeo is world famous, and "Malachi Dads" is just one tool to help prevent sons from following in their fathers' footsteps. Check the prison, and Warden Cain, out online...it is worth the hunt.
Eddie and I have been enjoying home since the very last part of December. Our daughter, Faye, had arthroscopic shoulder surgery on December 30, and we brought her home to care for her for several days...that was a joy for us! We also enjoyed the company of Cody Bryant, son of our dear friends, Gregg and Renee Bryant, who are both employed by Pensacola Christian College. Cody was with us for 5 days and sadly for him, 3 of those were trying to get over the flu!! Thankfully we escaped it this time...
Our days are very full...starting with Bible reading and prayer (and coffee) together first thing, then exercise in the water at the Y on M-W-F, then walking at a lovely public walking track just a half mile from our house on T-T-S...cooking, studying, reading, napping and entertaining fill up the days just right!
We are eager to get back into our meetings which begin mid-March with our long-time and precious friends, John and Nancy Hill, in Summerville, SC...meetings extend into mid-May...
On Friday, February 13, I hit one of the BIG birthdays...I told someone the other day I hope it is not as depressing as the ones at 30 and 50 were! haha When I mention it, Eddie says, "Well, try EIGHTY on for size!!" He does have a point there...
Love you each one and hope to see you somewhere along the trail...may the Giver of all blessings bless YOU this year with joy, peace, and contentment!!!!!!!!!
Mina, for Eddie too!!
How to Schedule Mina at your Church or Event 1.

Check the

Itinerary 2.

Contact Us:

Email Mina

Please let us know the dates and the venue.

We look forward to hearing from you.

F.A.R. Retreat

The FAR Retreat is held at the beautiful Cedine Conference Center right on Watts Bar Lake in Spring City, TN. Imagine sitting in one of the many rockers on the covered porch that look out over the lake. On Friday evening, there is a share-sing-praise-prayer time around the campfire led by Tracy Coats.

Read more