News from Mina Oglesby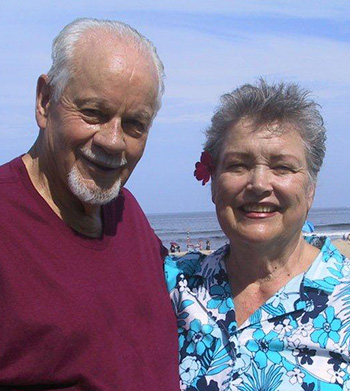 September 30, 2014
Hello, dear friends!
It has been a while since I posted News here, and wanted to update you who check on us from time to time...
We just returned from a 19-day trip to Okinawa, Japan and Daegu, South Korea...what BLESSED times we had with the folks in both those places!! Pastor Gary Craft and his wife, Karen, are doing a monumental job of organizing, leading, and implementing the work of the Maranatha Baptist Church in Okinawa...For forty-five years, that church has been a lighthouse of the gospel and beacon of hope for the various military branches stationed in Okinawa...we have met so many through the years who were saved, discipled, called to preach, and variously serve the Lord from that place!! What a heritage!! They are entering their annual missions conference this next week and what an exciting time it will be!! We LOVE ministering with and to the military...ever since our first trip for that purpose back in 1992, when Chuck and Susan Sligh arranged for us to visit 12 military churches in Germany...so much has happened since that time...so many beautiful memories of GOD working in lives and hearts (including ours!)
During our time in Okinawa, Pastor Larry Ferguson and his wife, Kay, flew us to Daegu, South Korea (about a two-hour flight) for five days of ministry with the ladies and church family of Calvary Baptist Church. The Fergusons minister to both military personnel and Koreans, and the church is a sweet, loving hodge-podge of various cultures and personalities--such a blessing! If I knew how to get my phone pictures transferred here, I could post a pic of my singing a duet with Bro. Park, a precious Korean member of Calvary!! What a treat!!
I could go on and on about this trip...with some not-so-glowing comments about sickness and severe jet-lag, but so what??? As the Lord impressed the great missionary/doctor, Helen Roseveare, when she was diagnosed with breast cancer, "Do you mind? It's only body!" He promised her, and He promised US, that His grace would ALWAYS be sufficient, and it was...and is!!
We leave this morning for our annual "FAR ABOVE RUBIES" Retreat at the Cedine Bible Camp outside of Spring City, Tennessee, where we are expecting some 120 ladies to have the time of their lives through Saturday afternoon! Our special speaker, Margaret Stringer, will thrill our hearts with her testimonies and lessons from a full life spent in mission work in the jungles of Paupau, New Guinea! Our theme (how appropriate) is "Life Is A Balancing Act!" with a circus flavor...should be fun, especially as we have a Special Guest appearing on Friday night!!!!!!!! Come and see!!!! :-))
Next week, Lord willing, we fly to Ottumwa, Iowa, for a ladies' meeting and services all day Sunday with the Calvary Baptist Church, with Pastor Mel Kendall and his wife, Valli...what neat folks they are and how God has used them and their folks in that community!! We always look forward to our times together and know the LORD will meet with us in a special way as He always does through His Word and fellowship!
Trust that as you read through this, you will breathe a prayer for us--for strength, for power in our own personal lives, that we will be usable clay in His hands...the dear Master Potter, fashioning us as He will...oh, that "shaping" process!!!!!!!!!
Hope to see you somewhere soon!!
Love,
Eddie and Mina
How to Schedule Mina at your Church or Event 1.

Check the

Itinerary 2.

Contact Us:

Email Mina

Please let us know the dates and the venue.

We look forward to hearing from you.

F.A.R. Retreat

The FAR Retreat is held at the beautiful Cedine Conference Center right on Watts Bar Lake in Spring City, TN. Imagine sitting in one of the many rockers on the covered porch that look out over the lake. On Friday evening, there is a share-sing-praise-prayer time around the campfire led by Tracy Coats.

Read more